You and your guest will release beautiful live butterflies from our custom designed packaging,usually in place of the more traditional paper and petal confetti.

Once the butterflies are released at an event, they circle above the crowd before fluttering away to live out their normal life cycles.

You can choose from our packages to create your own personalised release programme. For our full service package, we can also offer concept and design advice to tailor the butterfly release to your event.

We strive to make each release enjoyable for the bridal party,family and guests

Whether you are planning a grand event or want to give a unique gift to show you care, we provide butterflies for every ocassion.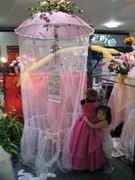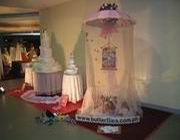 Preserved Butterfly
Butterfly Gardens


Visit: www.candle.com.ph
As the candle burns, examine how it burns. The way your candle burns tells something about the task. Candles change things, but also tell you what will and is happening in the way they burn. It can tell how the request is going, being received, will turn out, and how hard it is to achieve.
Native Butterfly Indian legend
Why butterfly release?
If anyone desires a wish to come true
they must first capture a butterfly
and whisper that wish to it.
Since a butterfly can make no sound,
The butterfly can not reveal the wish to anyone
but the great spirit who hears and sees all.
In gratitude for giving the beautiful butterfly its
freedom,the great spirits always garnts the wish. So, according
to legend, by making a wish and giving the butterfly its freedom,
the wish will be taken to the heavens and granted,
we have gathered to grant this couple all our best
wishes and are about to set these butterflies
free in trust that all wishes will be granted.
Imported Items






Visit:www.flower.com.ph
Flower.com.ph we take pride in creating exquisite floral arrangements for weddings, anniversaries as well as for condolence occasions.
At Flower.com.ph our flower experts say flowers and floral arrangements have the ability to affect human emotions and feelings that is important to suit different occasions.